Why You Need a Real Estate Lawyer in Edson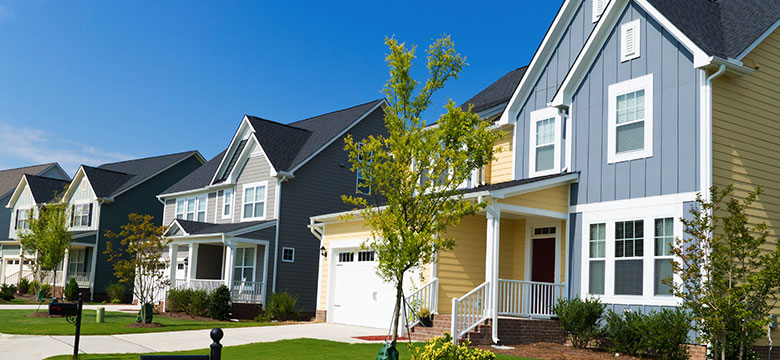 When you are interested in buying, selling, or leasing a residential property, cost is at the forefront of your mind. Real estate ventures are typically pricey, and cost-saving measures are welcome. Yet in your eagerness to save money on a sizeable transaction, you may decide to forgo hiring a real estate lawyer. This could put your transaction, future rights, and finances at risk. By hiring an Edson real estate lawyer to represent you as a buyer, seller, landlord, or tenant, you ensure every aspect of the transaction is checked and double checked, which protects your investment and rights.
Call Western Legal Barristers & Solicitors today at (780) 723-3245 or contact us online for a consultation about your real estate needs.
How a Real Estate Lawyer Can Help
Whether you are a buyer or prospective tenant, or a seller or potential landlord, a skilled real estate lawyer can help you get started. By working with a lawyer right away, you have someone to thoroughly review properties you are interested in. At Western Legal Barristers & Solicitors, we can review documentation regarding properties, including Land Titles and Real Property Reports (RPR) prepared by a surveyor. We are here to perform the initial due diligence to determine if this property is truly what you are looking for and if so if everything is in order for you to purchase or rent it. We can also represent you in negotiating necessary modifications and improvements to the property.
Edson lies within a rural area, which brings with it common land-related legal issues. Easements may be required to make land accessible and useful, and zoning and land use laws may inhibit what may occur on various parcels. Our real estate lawyer and staff are well-versed in the land issues that arise in rural communities and are prepared to address these issues efficiently. We can also help with surface leases and county reserves.
Once you have selected a property or found a buyer or tenant, we can move forward with drafting a Real Estate Purchase Contract, or lease agreement, or review one provided to us. We carefully craft real estate contracts to abide by the law, protect your rights, and ensure you receive exactly what you expect from the transaction. We are here to review and negotiate everything, including deficiencies, title insurance, repairs, modifications, cashbacks, holdbacks, financing, conditions for sale, insurance, and price.
We can help you get to the closing with the confidence that the transaction is exactly what you want, and that you get through the closing without anything going wrong. We are here to ensure all of the paperwork is accurate and in order. However, if something goes wrong, we are also here to protect your rights and to have the problem corrected as soon as possible.
The Benefits of Working with an Edson Real Estate Lawyer
Friends, family members, and others may encourage you to go through a real estate transaction without a lawyer. However, a lawyer is more likely to notice a problem with the land, such as a zoning issue or a defect in the seller's title. They have greater experience in obtaining the information and documentation you need to make an informed decision regarding the transaction.
An Edson real estate lawyer will have experience in negotiations, increasing your chances of having modifications and improvements made by the seller before close. By having a lawyer draft and review the contract, you can also rest assured that your rights are thoroughly protected. If the other party to the transaction violates the terms of the agreement, you have a lawyer who is already familiar with the situation ready to fight for appropriate recourse.
For a more thorough discussion of how an Edson real estate lawyer can help you, contact Western Legal Barristers & Solicitors at (780) 723-3245. We are here to represent you during residential real estate sales, residential lease agreements, mortgage refinancing, municipal compliance, permit, surface lease assignments, and more.